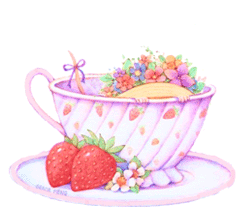 Do you reach for a cup of cocoa or tea when your relaxing, seeking comfort, sharing a plate of cookies with family and friends? You know the feeling you get when you drink a yummy cup of cocoa, tea, or a hot toddy? That is what the
Hearthfelt Award
is all about, feeling warm inside.
Rules: Put the logo on your blog/post. Nominate up to to 9 blogs which make you feel comfy or warm inside. Be sure to link your nominees within your post. Let them know that they have been nominated by commenting on their blog. Remember to link to the person from whom you received your award.
And the award goes to the blogs witch I love for their awesome reviews and beautiful designs. :)
Polish Outlander

Kelsey at
the book scout
Blodeuedd at
books for life
Juju at
Tales of Whimsy
This is the
Honest Scrap Award
. It is for those bloggers who write from the heart.
The rules: Pass it along to seven other bloggers and then list ten honest things about yourself.
You guys, truly write from your hearts, and I love to read the fun/beautiful reviews.
Misty at
bookrat

Cate at
Sparrow Review
Ten honest things about me.
1. Addicted to crunchy cheese curlz. Yep. love them.
2. One of my favourite authors is Jane Austen. My best friend introduced me to Pride and Prejudice a couple of years ago and now we fight about who's getting Mr.Darcy. LOL
3. My dad is totally obsessed with the history of Cuba, I'm totally obsessed with the history of Egypt and my mom..well she doesn't love history! hah. She gets bored when my dad and I discuss history. :) Love ya mom.
4. I'm afraid of spiders. I totally freak out when I see one!
5. I hate the cold.
Really ten? LOl
6. I love traveling. In May I went to Berlin with my sister. Fun city.
7. I have two older sisters. They spoil me allot and I love it. :)
8. My favourite colour is every colour of the rainbow. I really don't have one.
9. I have to wear my favourite ring (white and silver) everyday. If I forget, I get upset.
10. Have to stop blogging and make my homework.

Au revoir,
Nina.